Amazing New Techs at CES 2022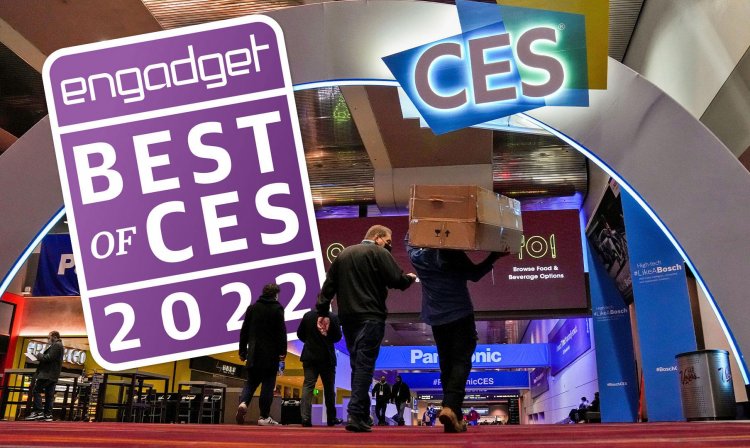 Amazing New Techs at CES 2022
The latest technological innovation at their best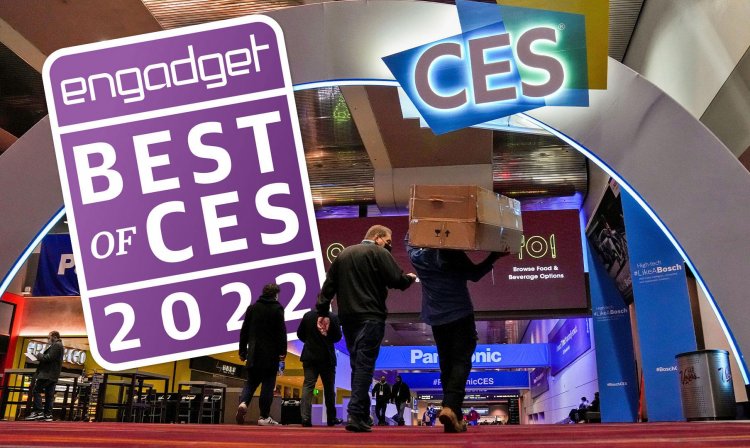 CES 2022 wrapped up yesterday at Jan 8 and we got an opportunity of getting peek at some of the best technological innovation till date. Among many awesome and jaw dropping gadgets and innovative technologies at CES 2022, following technological advancements were able to catch our eyes so far:
The Best Tech at CES 2022
BMW color changing car iX flow
Laptops
Evs
Samsung smart TVs
PSVR 2
HDMI 2.1a
Intel vs AMD
Sony QD-OLED TVs
Color Changing Car iX Flow from BMW
Another the most and best showcase was BMW's new color-changing concept EV car, BMW iX Flow. The car can change its color to gray, white, and black using E Ink technology which enables the customization of its parts, giving it cool-looking stripes. The vehicle uses e-readers technology like the kindle. The car is yet an advanced research and design project which is not expected to be seen anytime soon.
The Best Laptops at CES 2022
We are in for a great year in terms of experiencing new laptops that were announced at CES 2022. All innovative laptops at CES 2022 were beyond what we had expected, however, Lenovo ThinkPad Z series and Asus ROG Zephyrus Duo 16 were the bests of bests. The fascinating concepts as foldable screen, Asus Zenbook 17 fold, were presented in the laptop. Again Razer's project Sophia seemed like modular desktop innovation from the future.
Honorable Mentions
Dell XPS 13
ROG ZEPHYRUS G14
HP Elite Dragonfly Chromebook
Alienware m17 R5 Ryzen Edition
Asus ROG Flow Z13
Best EVs at CES 2022
There were lots of EVs announced at CES 2022, among which, BMW's color changing concept stood out the most. Along with it, BMW also announced a powerhouse of EV, BMW iX M60; the second EV to be released under its racing-inspired M brand which is coming in the summer of 2022.
Another most fascinating EV was the Chevy Equinox, expected to be priced at around $30,000. The price of this is way less compared to most EVs listed right now as even the Tesla's cheapest model starts at $44,990.
Honorable mentions
Chevy Silverado pickup truck
Mercedes-Benz Vision EQXX
Chrysler Airflow
Samsung New Smart TVs
Among many latest innovations of Samsung this year showcased at CES 2022, the company's smart TVs stood out the most. Samsung announced its Odyssey Neo G8, the world's first 4K 240Hz monitor before the show. They also revealed that "select" 2022 TV models will offer access to Google Stadia, NVIDIA GeForce Now, and the Utomik cloud gaming service. The models are part of the new Samsung Gaming hub along with cloud and YouTube gaming.
Another Samsung tech that caught everyone's eye was Freestyle Projector. The projector has 360-degree speaker which can also be used as smart light.
It can also be plugged-in directly into a light socket for easy power.
Samsung also announced that its new smart TVs will now come in the NFT platform.
PSVR 2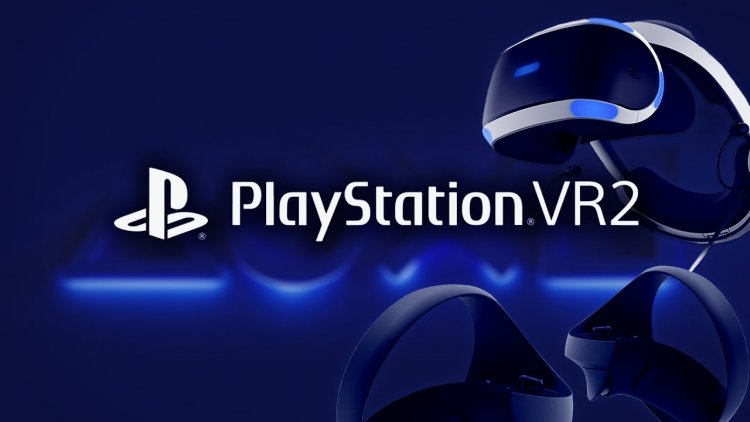 Among many innovative techs, Sony's specs of VR headset for PS5 was able to catch many eyes of gamers and tech nerds. According to the company, only differences between PlayStation VR2 (PSVR 2) and Meta (Oculus) Quest 2 are that PSVR 2 will have haptic feedback, eye tracking and OLED display. The new VR headset are said to come with Sense controllers.
HDMI 2.1a
HDMI 2.1a added more confusion at CES 2022 along with new features as Source-Based Tone Mapping (SBTM) to its HDMI standard. SBTM is considered as new High Dynamic Range (HDR) feature which is said to release some of the mapping pressure off users' display and maps it to the content source.
Companies can easily add support for HDMI 2.1a via a firmware update. However, the support HDMI 2.1a is completely optional during manufacturing process.
Intel vs AMD
At CES 2022, intel announced new Alder Lake processors along with new Arc GPUs. Intel claimed that its Alder Lake CPUs consist the Core i9-12900HK that can beat Apple's M1 Max and AMD's Ryzen 5900HX.
AMD also announced Ryzen 6000 series for mobile and desktop based on its Zen 3+ architecture and teased Ryzen 7000 series of desktop CPUs based on the Zen 4 (5nm) architecture. Both looks very promising to gamers.
Sony QD-OLED TVs
Along with Samsung, Sony has also announced to bring QD-OLED technology in the market. Despite Samsung's first announcement, Sony will be the first to launch the technology. At CES 2022, Sony announced its A95K QD-OLED 4K TV which will be available in both 65- and 55-inch sizes. The company has not yet revealed its price and release date.