Top 10 Ecommerce Websites in Nepal
Popular websites of Nepal/ Best online shopping in Nepal. If you are looking for reliable and top e commerce sites for your next online purchases, don't worry, we are here for you.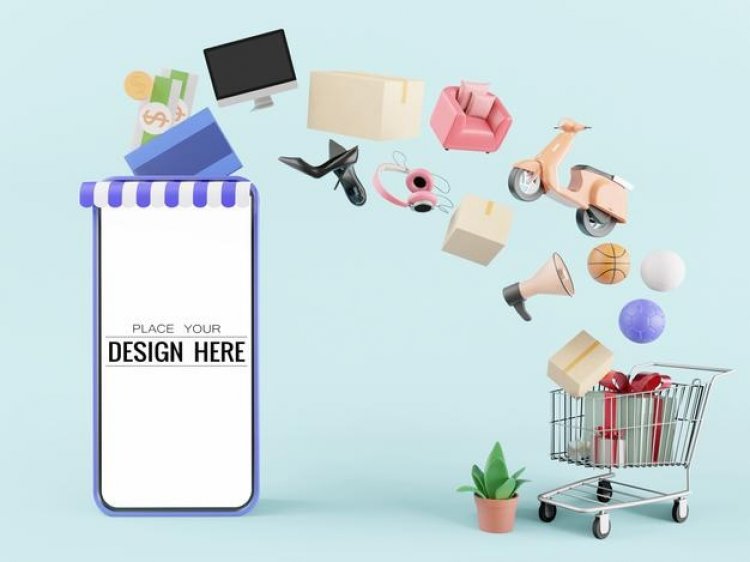 The Top 10 E-commerce Sites in Nepal
We all know Nepal's E-commerce is still in preliminary phase and with lot of market potential. Among many small to large Ecommerce sites in Nepal, there are some sites which have gained a lot of traffic on their websites and are popular among Nepalese E-shoppers. If you are looking for reliable and top e commerce sites for your next online purchases, don't worry, we are here for you.
Even though Daraz is the larget E-commerce site in Nepal with large investment from Alibaba, there are many impressive and popular Nepali-founded sites. According to the data collected from Alexa, we have gathered the popular E-sites of Nepal. Here are the list of e commerce companies in Nepal.
Top 10 Online Shopping Sites in Nepal

Daraz was launched in 5 countries, Pakistan, Bangladesh, Sri Lanka, Myanmar, and Nepal, in 2012 as South Asia's premier online shopping marketplace. It has become the largest online shopping market in Nepal and is expanding so quickly as it has more than 30,000 sellers, 500 brands, and 5 million customers. Customers of Daraz can find diverse assortment in categories ranging from groceries, beauty, fashion, household goods and gadgets, sports equipment to latest techs and electronics.
Despite Daraz being popular in Nepalese market, it suffered huge losses. Later on, in May 2018, Alibaba acquired Daraz. As per Alexa's data of 2021, Daraz ranks at 79 in Nepal and 30,020 in Global.
Thulo.com is another fast growing E-commerce site which offers diverse array of products to its customers. Similar to Daraz, it has thousands of products in different categories like personal care, electronics, apparel, sports and outdoors, office suppliers, fashion, books, groceries and more. As per the data, it has been a great online marketplace for Nepalese and gained a lot of trust and loyalty throughout its service time.
According to data acquired from Alexa in 2021, thulo.com ranked at 179 in Nepal and 120,102 in Global.

Moving on with top E-commerce sites in Nepal, okdam.com is another excellent online shopping site where you can get varieties of products in different categories. OkDam was launched in November 2017 with a vision to become Nepal's number one online shopping solution with a goal to be the most trusted and reliable portal. The site offers its customers the experience of shopping more fun, smooth, and quicker. Secure and trusted portals are integrated in OkDam's site for privacy and security maintenance.
OkDam ranked at 238 in Nepal and 172,230 in Global as per the data of Alexa.
In December 2011, sastodeal.com was founded with just Nrs. 50,000. During the time when sastodeal was launched, Nepal's internet penetration was just 9% and it is quite amazing how the online company survived and came this way long. Sastodeal team knew that E-commerce sites were going to replace traditional ways of shopping and that it was going to be future's number one industry to positively impact economy.
As of today, it has become one of the leading E-commerce sites in Nepal and with millions of happy and satisfied customers. The site has thousands of vendors and partners all over Nepal with its own logistic network responsible for timely deliveries in all almost ever part of Nepal. Sastodeal especially competes in affordability of the products.
Sastodeal ranked at 268 in Nepal and 157,034 in Global according to the data provided by Alexa.
Gyapu was established in April 2020 with an aim to become Nepali Global brand promoting Nepali products in global marketplace. One of the most distinctive features of gyapu.com is that it pledges to disintermediate the monopoly of mediators and existing e-commerce industrial trends. The online company has been able to win over many Nepalese shopper's heart in a very short time.
Gyapu.com ranked at 408 in Nepal and 350,113 in Global as per Alexa, 2021.
Like many other E-commerce sites of Nepal, Dealayo.com is another leading and growing site. The site offers exciting and various range of high quality products at affordable prices which is very easy and hassle-free to use. It has gained many loyal customers over the time.
The aim of Dealayo is to become number one E-commerce in providing high quality products at very reasonable prices in Nepal.
According to Alexa, 2021, dealayo.com ranked at 673 in Nepal and 364,616 in Global.

As per high internet market penetration today, many online E-commerce sites are emerging daily in Nepal. Socheko.com became another popular site in Nepal that aims to provide its customers one-stop solution for all products they need. The online site is competing on quality of products unlike many other sites which are focused on prices. Customer value and customer satisfaction is socheko.com's first priority.
Socheko.com ranked at 1,585 and 393,557 in Nepal and Global respectively according to Alexa.
Talking about E-commerce sites in Nepal, it is incomplete without meroshopping.com. Meroshopping.com is becoming more popular due to convenience and user-friendly site with safe online payment methods. The online company aims to compete in reliability, affordability, and free home delivery (delivery cost). The site has shoppers and vendors from all over major cities of Nepal like Dharan, Pokhara, Butwal, Chitwan, Surkhet, Birgunj, Biratnagar, Jhapa, and Nepalgunj.
As per Alexa's 2021 data, meroshopping.com was listed in 1,763 and 1,154,110 in Nepal and Global respectively.

Smartdoko.com offers varieties and ranges of products in competitive prices to its customers. The online company has been focused on quality products and fast delivery for customer satisfaction and quality services. The distinctive feature of smartdoko.com is that it provides reward point system to its customers unlike many other E-commerce sites.
Smartdoko is simple and safe platform for customers and vendors. It is one-click solution to all shopping.
Smartdoko.com ranked ta 2,322 in Nepal and 1,548,877 in Global according to Alexa.
Muncha.com is another growing and leading E-commerce site in Nepal. The online site is very popular among both Nepalese inside the country and living abroad. Muncha is the most prominent name in gifting. It started with a vision of forging lifelong relationships with its customers. It is popular among sending gifts for birthdays, anniversaries, Nepalese festivals, occasions, rituals, internationnaly celebrated festivals, weddings, celebration for achievements, and numerous other occasions.
Muncha pledges to serve and delight each customer by being technologically innovative.
Munch ranked at 3,275 in Nepal and 651,676 in Global according to Alexa, 2021.
Conclusion
The above list of popular e commerce websites in Nepal. The ranking is taken from Alexa 2021.
Let us know about your online shopping experiences in the comments.
Kaidakodeals is another Upcoming E-commerce website in Nepal.