How to Watch the 'Peek Performance' Apple Event on Tuesday, March 8
Peek Performance Is Apple's first event of this year. The event will begin on March 8 at 10:00 am PT (19:00 pm CET, 23:45 pm Nepal) and you can watch it on Apple's YouTube channel, Apple's TV app, and on Apple's website.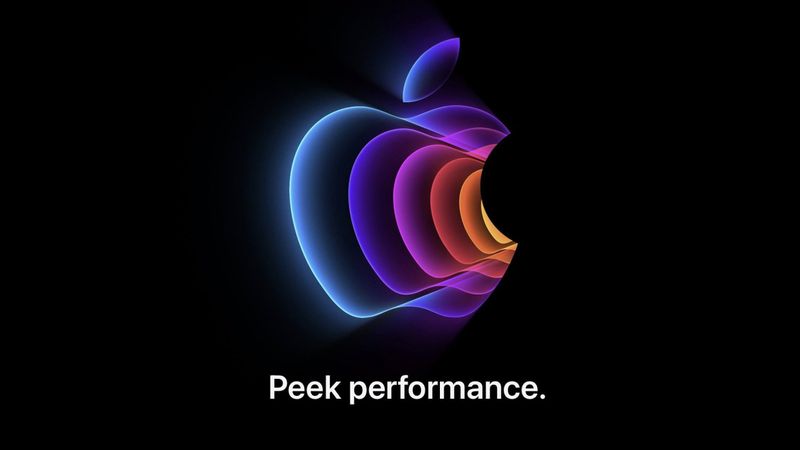 There are multiple ways to watch the event, we have listed below with a detailed list below.
With this, the link below you can watch the vent on your device. You can watch from any other browser as it works for all of them.
Perhaps Youtube is the easy, best, and most efficient to watch the event because it's easy to use and most people know how to surf on youtube.
Apple TV App.
On event day, apple will have a dedicated section to the Livestream which mainly focuses on Apple's Event. It will be available for all the devices where the Apple Tv app is available.
Event Time Zones

Apple's event will take place at 10:00 a.m. Pacific Time, like most events. Event times in other time zones are listed below.
Honolulu, Hawaii — 8:00 a.m. HST
Anchorage, Alaska — 9:00 a.m. AKST
Cupertino, California — 10:00 a.m. PST
Phoenix, Arizona — 11:00 a.m. MST
Vancouver, Canada — 10:00 a.m. PST
Denver, Colorado — 11:00 a.m. MST
Dallas, Texas — 12:00 noon CST
New York, New York — 1:00 p.m. EST
Toronto, Canada — 1:00 p.m. EST
Halifax, Canada — 2:00 p.m. AST
Rio de Janeiro, Brazil — 3:00 p.m. BRT
London, United Kingdom — 6:00 p.m. GMT
Berlin, Germany — 7:00 p.m. CET
Paris, France — 7:00 p.m. CET
Cape Town, South Africa — 8:00 p.m. SAST
Helsinki, Finland — 8:00 p.m. EET
Istanbul, Turkey — 9:00 p.m. TRT
Dubai, United Arab Emirates — 10:00 p.m. GST
Delhi, India — 11:30 p.m. IST
Jakarta, Indonesia — 1:00 a.m. WIB next day
Shanghai, China — 2:00 a.m. CST next day
Singapore — 2:00 a.m. SGT next day
Perth, Australia — 2:00 a.m. AWST next day
Hong Kong — 2:00 a.m. HKT next day
Seoul, South Korea — 3:00 a.m. KST next day
Tokyo, Japan — 3:00 a.m. JST next day
Adelaide, Australia — 4:30 a.m. ACDT next day
Sydney, Australia — 5:00 a.m. AEDT next day
Auckland, New Zealand — 7:00 a.m. NZDT next day