Ntech Next Track TR 99 Mice
Mice are devices that are used to create a more natural interaction with the computer. They predominantly have three buttons, excluding the scroll wheel, which is used for scrolling and clicking.
Introduction:
The Ntech Next Track TR 99 Mice RGB Optical Gaming Mouse is one of the best in the market. It has a lot of features that make it stand out from other mice. The RGB running lights make it look like an eye-catching accessory to use while playing video games in dark rooms. Moreover, the ergonomic design makes it comfortable to use for extended periods of time. The mouse has a maximum resolution of up to 1600 DPI and can be adjusted accordingly by changing its settings on the fly.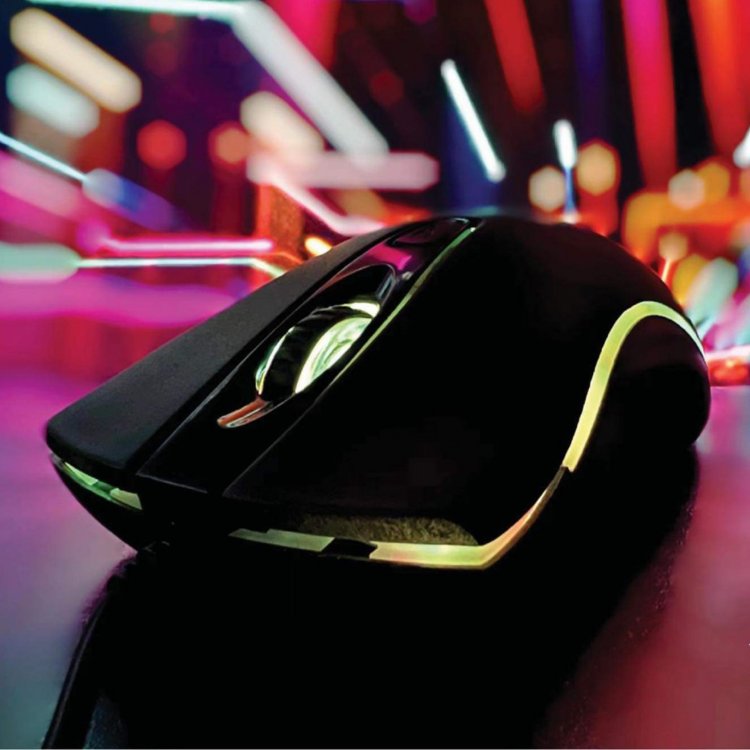 The Ntech Next Track TR 99 Mice TR 99 Mice are designed to give gamers the ultimate gaming experience. The RGB running light on this mouse not only helps them to look cool but also helps gamers to see which way they are reaching for. The mouse's ergonomic design is a boon for people who have larger hands and need a bigger grip.
Features:
Sub Gaming
Adjustable Resolution up to 1600 DPI
RGB Running Light
Ergonomic Design
This mouse contains an adjustable DPI of up to 1600, which lets gamers change the speed of their cursor with ease. It also has an ergonomic design that will help you enjoy your gaming sessions for a longer time without hurting your hand or fingers.