OnePlus 10 Ultra – ONEPLUS is Making Masterpieces
OnePlus is making masterpiece
OnePlus 10 Ultra – ONEPLUS is Making Masterpieces
OnePlus is doing a lots of innovation and testing of different devices and software behind the scene and one such product is C OnePlus channel Ultra as known as OnePlus 10 Pro Plus. This device is going to compete against the Samsung s21 trend Xiaomi Mix 5. Some said official schematics of OnePlus device is coming in which looks similar to OnePlus 10 Pro with a dual curve display with side hole punch design and same square module on rear. The massive change comes in terms of cameras. The third lens can be seen with a periscope sensor with likely an area for a small second display or likely for some branding like 10x or 20x lossless zoom. DCS confirmed this is coming with Qualcomm sage and OnePlus silicon which is based on TSMC's 4 nanometer fabrication process. So, as something is for sure coming in, the launch is planned for mid of this year 2022.
On some official news, it was told that the company held a Q&A seesion regarding OxygenOS 12 material design and plans for the future of OnePlus. The session summed up with a statement "Yes guys, material your design is likely in the works S8 which will be a vital reference for future OnePlus CUI". They also said with the launch of Global OnePlus 10 Pro, we'll be seeing some changes in UI design gestures and personalization function. This is in reference to material use style theme support. They did not want to spoil things revealing the status of unified OS but last time it was said that it is in the works so maybe we'll be waiting a little bit more for these exciting changes.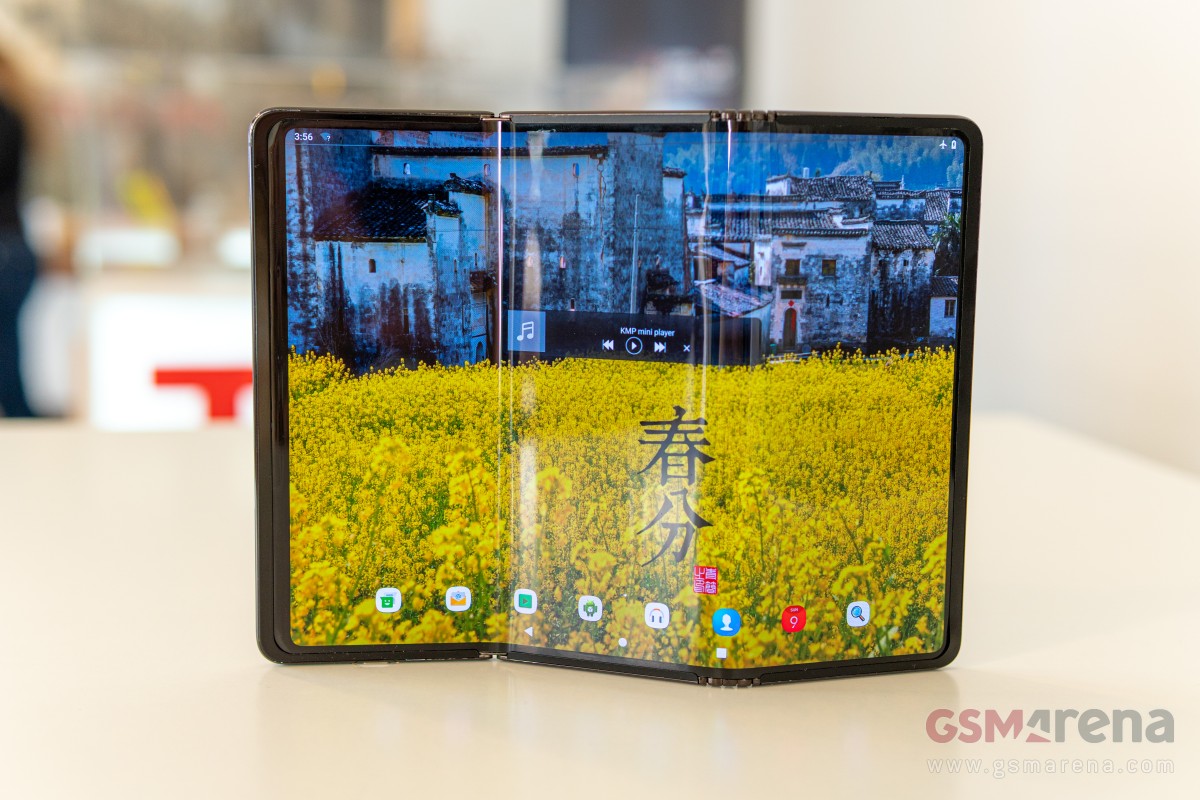 Some schematics of OnePlus Tri-Folding device is also coming in. Yes, Samsung is working in similar concept which they showcased the real-life device at CES as well. So we think that this will be similar to Samsung's Tri-folding device. Samsung is the one supplying the displays.
Schematics of OnePlus Dual Wireless stand coming in shows that we can easily charge two devices at the same time which might come on quite handy. A patent was filed on by OnePlus which shows a smart phone with OnePlus 7t like design finish and the circular camera module. This however has got a single camera lens which can rotate. So, in real life it will not play a huge role in terms of performance or image quality. However, using this can shoot an amazing video like b-rolls or images upside down. OnePlus may implement Oppo's new mechanism and it can work like a charm. This phone is going to be a single solution for all main widened telephoto lens.
Drop your thoughts about OnePlus channel trend unified OS in the comments.