Boom Box 222- Multimedia USB Speaker: A Complete Review.
Boom Box is a form of multimedia USB speaker which has multiple functions in one device.It can be used as a speakerphone, FM radio, recorder, sound expander and etc.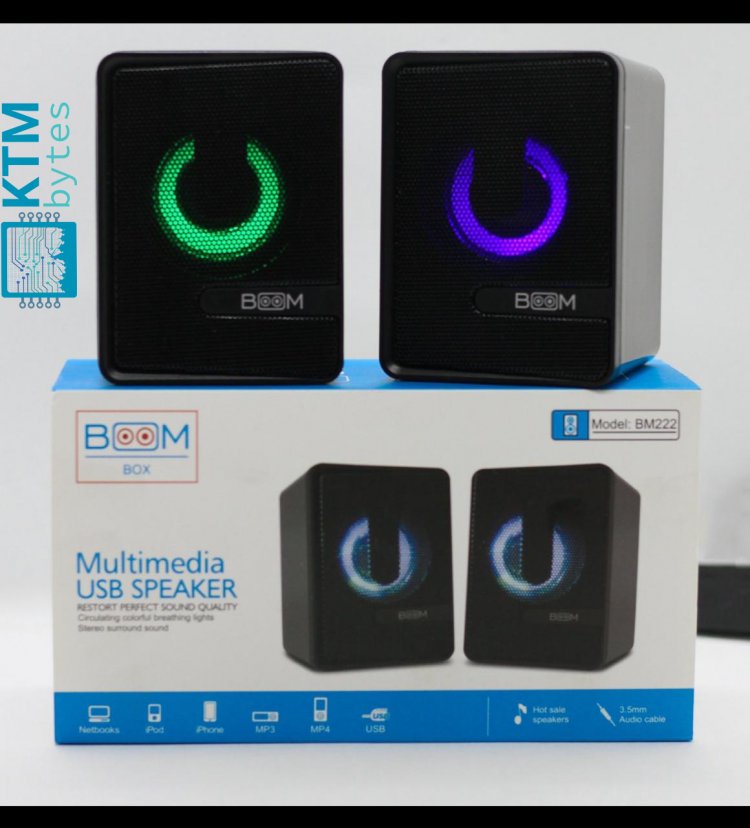 Multimedia USB speakers are one such technological product that has given a new definition to the word technology. Such devices make it possible for you to enjoy high-quality audio while working on your laptop or browsing over the internet. With such USB speakers, you can be assured of having a great music experience, without investing too much in buying an expensive stereo system.
Ntech Nexgen has brought the multimedia speaker i.e. Boom Box 222 which is very much portable and easy controlling its sound control.it has a high performance with very good sound quality.
WHAT MAKES IT EVEN MORE BEAUTIFUL ????
The answer is simple because It comes with the RGB light which adds the plus point for its finishing.
Specifications :
USB power supply
Power : 3W * 2
Jack connection: 3.5
High performance
Good quality l
AC/DC Powered Supported
Amazing Sound
Beautiful Design
USB-Powered
Easily connected to the laptop/netbook/mp3/the PSP/cd and other various sources, anywhere to enjoy music.
Plastic material
Channels: 2.0 (2.0)